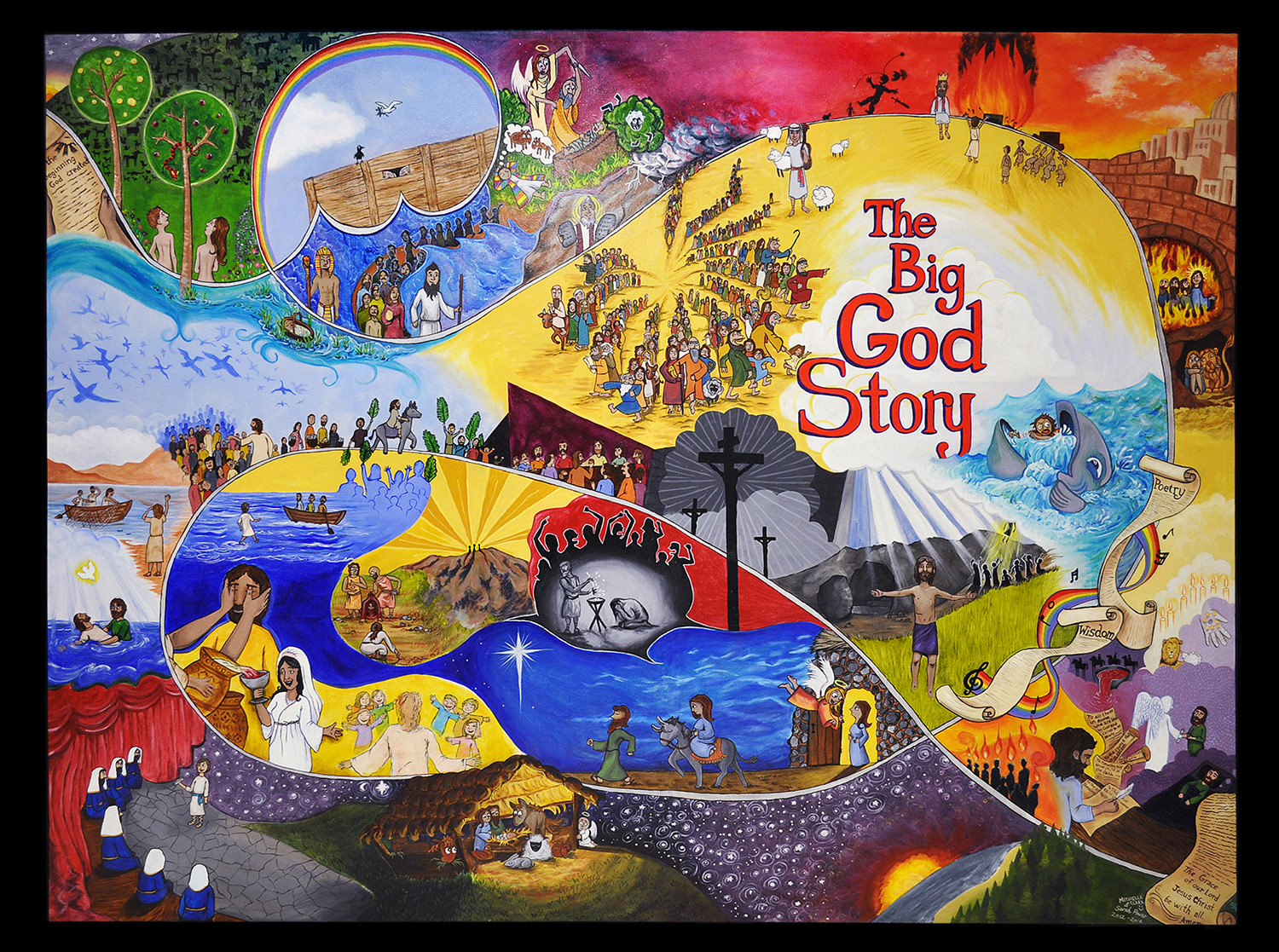 What a Fun Project! This Mural is currently installed in the kids wing of Peace Portal Alliance Church. This was a collaboration with my best friend, sister-in-law and fellow artist, Michelle Clark. It is 8 feet tall and 10 feet wide and is acrylic on canvas.

The Children's Pastor approached me to do some artwork for the Children's Area of the church that tied in with the theme "The Big God Story". I came up with the concept to draw you through the stories of the bible with a ribbon that flows from upper left to lower right, Illustrating that God is the thread that connects all the narratives and that each one of us is a part of the big God story. Michelle and I worked together to flesh the idea out.

Little did we know that the level of detail that we wanted to accomplish would take Michelle and I a year and a half of random evenings and weekends to complete. This was a wonderful and fun experience, we have very different art styles and it forced us to figure out how to collaborate with each other.

The end result was worth it as it is a beloved feature that welcomes the kids in and offers them something new to see each time they look at it.